One of the things that I think is important for my children to learn is how to spell correctly. This is not always easy for some kids so you have to find ways that are fun for them.  My children love to use Spelling City to practice their words and take their tests and take their tests online.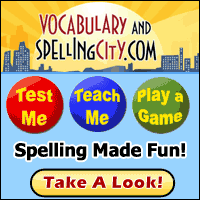 They also enjoy playing offline games such as Boggle, Scrabble, TurboTwist , Word Flip and many others.
What are some of the fun games you play with your children to improve spelling skills?
Please follow and like us: